Top Value Paid
Sell your luxury watches for top dollar with us – we offer the highest payouts among all online retailers.
Free Insured Shipping
Enjoy risk-free complimentary shipping, insured at the full value of your watch.

Immediate Payment
Receive your payment or new watch immediately after evaluation is complete.

Receive Your Quote
Fill out our quick online form with your watch information and we'll share a quote within 24 hours.
Send Us Your Watch
You'll receive a pre-paid shipping label including insurance, or we'll arrange face-to-face collection.

Full Watch Inspection
Once we receive your watch our qualified watch experts will inspect its condition and authenticity.
Receive Payment
Once inspection is finalized, you wil quickly receive payment via check or wire payment
The first step is to check your paperwork. The reference number can be found on the papers, warranty card and occasionally on the case. If you don't have access to these documents, some brands include the reference number on the caseback engraving.
Occasionally there will be two numbers engraved on the caseback, one will be the serial number (the unique identifiable number for your watch) and the other will be the reference number.
Still not sure what your reference number is?
Include as many pictures as you can, including the caseback and our team will take a look.
The amount of money your watch is valued at depends on a few factors: condition, accessories (including box and papers), and the current selling value on the secondary market.
Once your submission is received by our team, we work on getting you an evaluation within the first 24 hours.
The condition of your watch, any included accessories, and the current secondary market are all factors to be considered when determining the value.
You are welcome to decline any offer. If the watch has already been shipped to us, we will return the watch to you and cover the cost of shipping and insurance. If the watch is in your possession already, there is nothing more you need to do once you decline our offer.
After the watch arrives and inspected, we will send your payment within 72 hours.
Your Client Advisor at MaisonDesigners will send you a pre-paid, fully-insured shipping label. You will just need to package the watch and take to the closest shipping location.
If the value of your watch(es) is determined to be more than the watch you're trading towards, we will pay you the difference via check, ACH, or wire transfer.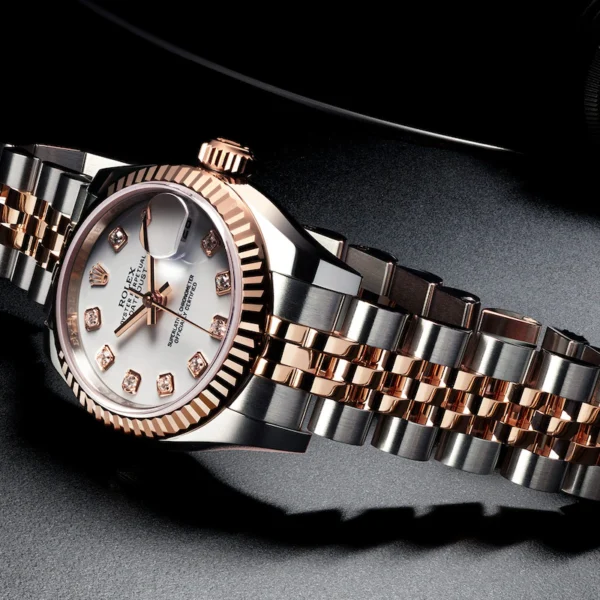 Authenticity Guaranteed
Our commitment to total transparency and integrity means you can trust us to deliver only genuine and authentic luxury timepieces. Rest assured that with us, your investment is secure – we never compromise on quality or authenticity.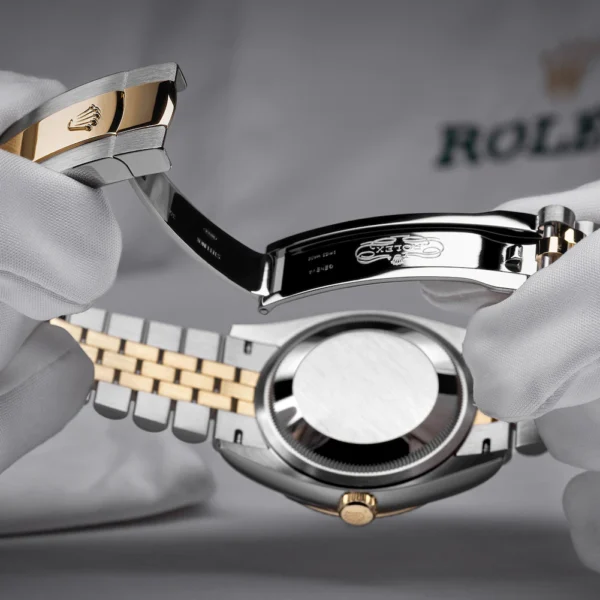 Expert Interior Service
Our in-house team of Swiss-trained watchmakers rigorously tests each timepiece for accuracy and precision, ensuring that only the finest luxury watches make it to our collection.
Every watch has been expertly inspected and approved to meet our uncompromising standards.